Individual Counselling Sessions
Aspire provides individual counselling sessions with face to face available at our location in Morayfield, along with telephone and online options.
Our counselling service seeks to help individuals to identify issues causing distress in a safe and supportive environment. Aspire works with clients to establish goals, coping strategies and techniques to support them throughout life.
Addictions
Alcohol (AOD)
Anxiety
Burnout
Depression
Emotional Abuse
Personal Development
Stress
Work-Related Issues
General Counselling
Counselling Service Coordinator
Individual Counselling
Adult / Standard Rate
Face to Face / Phone / Online Available
Individual Counselling
Student Rate
Face to Face / Phone / Online Available

Valid for K-12 and Tertiary Students
Counselling Equine Assisted
Standard Rate
In partnership with Horses Helping Heal
Thank you for your help, you gave me confidence and motivation!
Fiona has been wonderful in providing support and tools to help me navigate through high pressure situations which have previoulsy overwhelmed my decision making.
Thanks for all your help and support. My daughter would not have said and made decisions as she did this week without your help. She has found her voice.
Employee Assistance Program (EAP)
Aspire provides to Employee Assistance Programs (EAP) for Organisations in the Moreton Bay Region.  EAPs can be tailored for employees and/or families of employees requiring assistance.  
EAPs can assist with:
Empowering family, social and professional relationship dynamics

 

Recognising and moving beyond conditioned behaviours and thought patterns

 

Encouraging resilience when faced with stressful or challenging situations

 

Boosting confidence and self-esteem through authentic and effective communication

 

Assisting in the establishment of, and the ability to maintain clear, consistent boundaries

 

Providing a safe space to reconnect to their own inner resources and develop a greater trust in themselves.
EAP options available for your organisation:
Pay-as-you-go (PAYG)
Monthly / Quarterly Subscription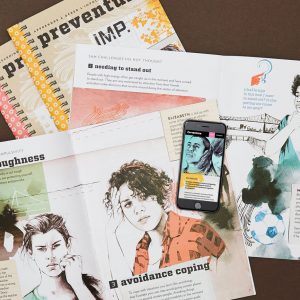 As part of our counselling service, Preventure engages with students to recognise and gain skills to best manage their traits around the four key areas of Anxiety, Negative Thinking, Sensation Seeking and Impulsivity.  The goal is to build self-confidence, grow self-esteem and to develop skills around effective choices and decision making.
Each program consists of 8x tailored sessions (2x 90 minute sessions per trait) with 2x facilitators and includes printed courseware.